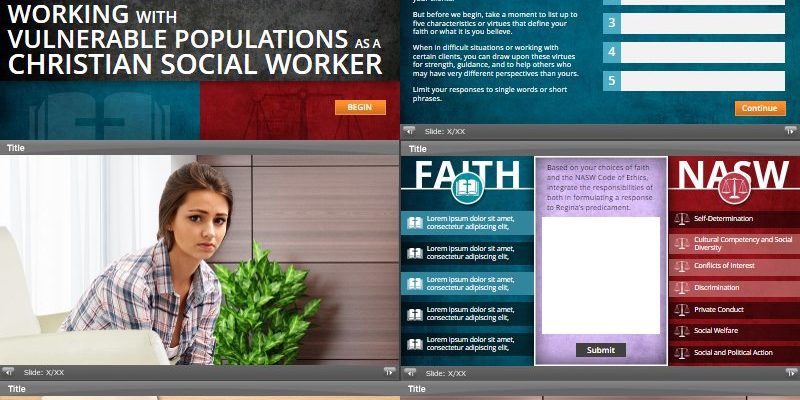 Working with Vulnerable Populations
e-learning | Storyboard
Pearson/Indiana Wesleyan University
Storyboard for e-learning module where social work students must integrate aspects of their faith with the required NASW code of ethics in helping with populations whose ideas, morals, beliefs, and actions may contradict with the student's faith.
Module utilizes multiple select, text entry, a summary report that captures and prints student responses, and voice over narration for each character.
As with others, I gave the media team my storyboard and custom made graphics to rebuild in their proprietary media builder. When finished, I assisted with QA and any code fixes needed.