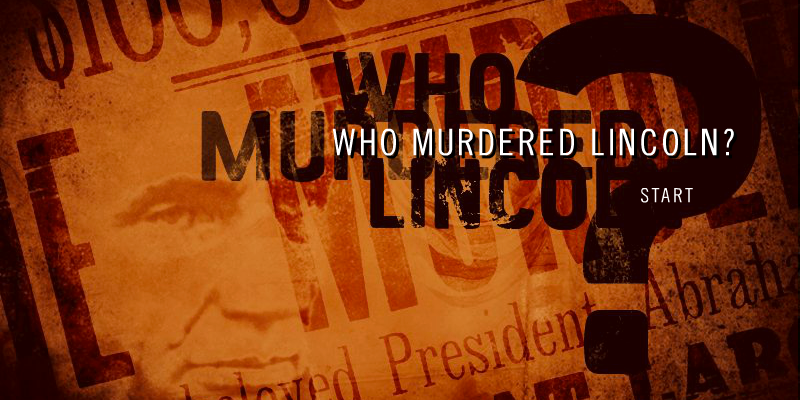 Who Murdered Lincoln?
Interactive Module/Game
In this interactive project, students take on the role of a detective to help solve Lincoln's assassination. Student's must read and take notes based upon the interviews presented. No single interview reveals all the details needed to solve the crime. Once they are ready to begin, they must drag-n-drop evidence into an envelope to be mailed back to Secretary of War Stanton (really, emailed to their instructor).